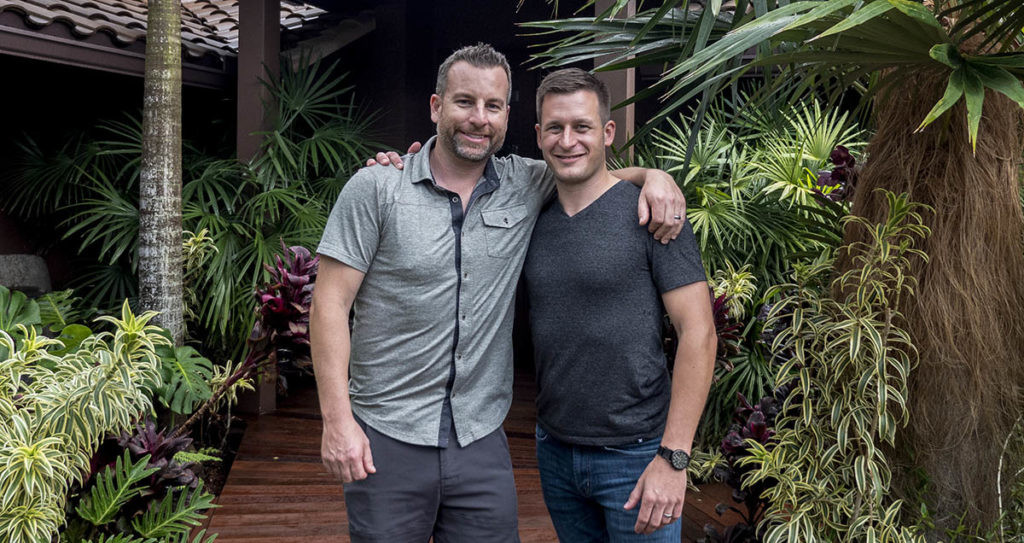 From a very young age, Lucas Congdon knew that he had a passion for design and creating beautiful spaces outside. From his mother's landscaping business in Vermont where he got to first see what it was like to bring a project from conception to reality, Lucas discovered firsthand his talent, a talent he would take south many years later…
In 1999, Lucas moved down to Florida, where shortly after he started Lucas Lagoons. The hot and humid Sunshine State gave him the ability to create a custom swimming pool design business that would attract clients year-round.
Then in 2003, at just two years old, his business won the prestigious Gold Award in Residential Pool Restorations, cementing Lucas Lagoons as one of the United States and world's best pool designer. With some much success and notoriety, others starting hearing about Sarasota's very own world-class pool design team…
In fact, it wasn't long until the Lucas Lagoons team's talent caught the attention of some pretty influential figures…
After years of making their own YouTube videos, executives at Animal Planet came knocking and offered the team their own television show! The show, which became known as Insane Pools: Off the Deep End, showcased the talented team's swimming pool designs, from beginning to end.
Today on the DIY Network channel, viewers can see just how far Lucas and his team have come with even grander and more insane builds! With 3 seasons under their belt to date, it's clear that outdoor and landscaping enthusiasts alike love Lucas and his team's designs.


Dynamic Duo of Design
With so much attention on the business from the success of the show, Lucas Lagoons skyrocketed and started receiving more clients than ever before. So, naturally, it was only a matter of time until the business would have to change or expand to accommodate so many clients.
As such, in 2018, after years of working on and off together on various projects, Lucas Congdon and expert designer Ross Hirdes decided to join forces and create a new business, one that would focus solely on the design and engineering aspects of creating insane pools.
Together, they've taken custom pool building to the NEXT level!
From the Shallows to the Deep End
Today, Lucas employs a talented team that possesses over 100 years of combined experience to address everything from the consulting side of the business to designing, construction, engineering, rock work, landscaping, and so much more!
With experts on everything to do with designing and building, Lucas Lagoons Designs offers clients the experience to work with a talented team of builders and designers who will treat their project with the same level of thought, integrity, and perfectionism as if it were their own!
Your Next Step
If you're sick and tired of fantasizing about your dream backyard, if you're ready to transform your space into your very own oasis, or if you want to create an environment friends and family will love spending time in…
Contact Us Today By Filling Out Your Project Inquiry Form. From There, A Member Of Our Team Will Be In Contact With You Within The Coming Days.
We can't wait to learn more about your DREAM outdoor project!