Four of our Pools were chosen as the Best of the Best in the Luxury Pools + Outdoor Living Magazine 2021 Pinnacle Awards. At Lucas Lagoons, transforming backyards into a total paradise and creating mesmerizing custom pools is simply part of the job for our passionate team.
Keep the Party Flowing
This ultimate game house deserved an outdoor space to keep the party flowing down the lazy river, under the bridge, past the 12-foot-tall grotto, and up to the bar. The pool has a beach entry, waterfall, multiple fire and water features, and spa with wet and dry bar.
See this Project Here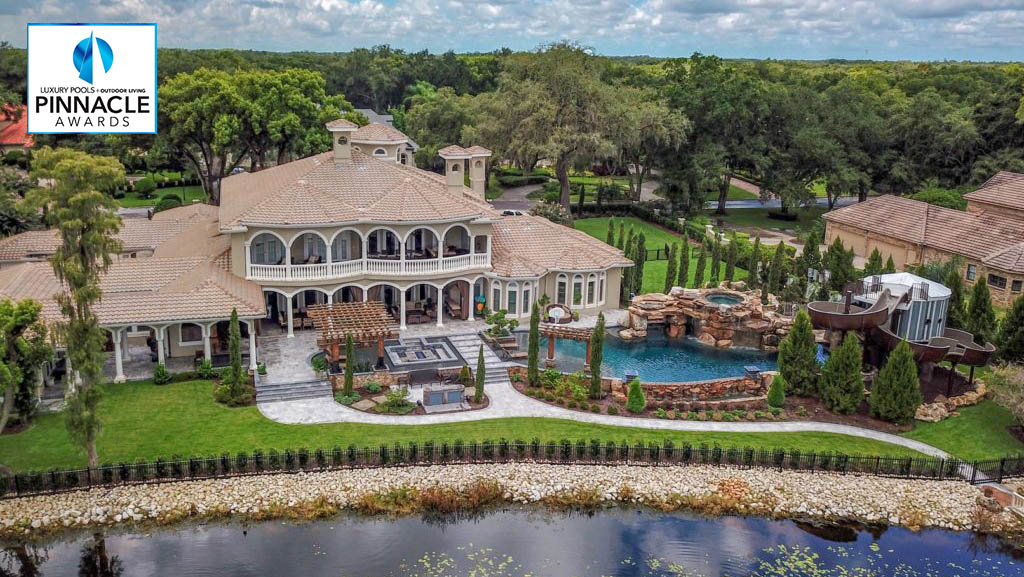 From Mild to Wild
Let your inner child come to life! Rip down the towering waterslide, hang out in the treehouse, crank up the 103" TV and inground subwoofer, or chill out in the sunken fire lounge. Additional features include waterfall, rock grotto, and outdoor kitchen.
See this Project Here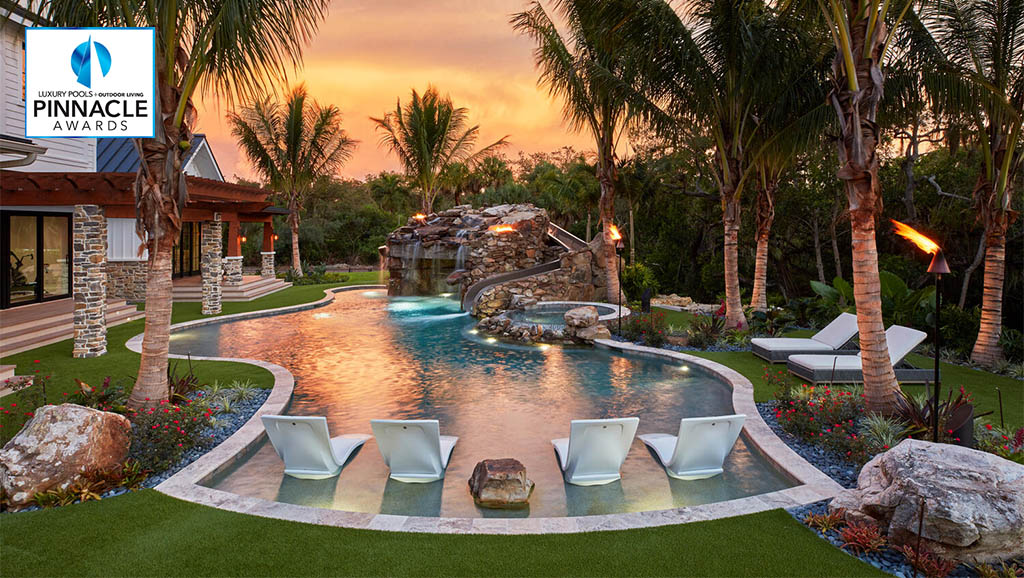 Tropical Escape
This home's warm materials and clean lines extend into a tropical lagoon pool, which features a natural rock grotto and waterfall, lush landscape, and a sprawling green space. Additional amenities include putting greens and a sunken fire lounge.
See this Project Here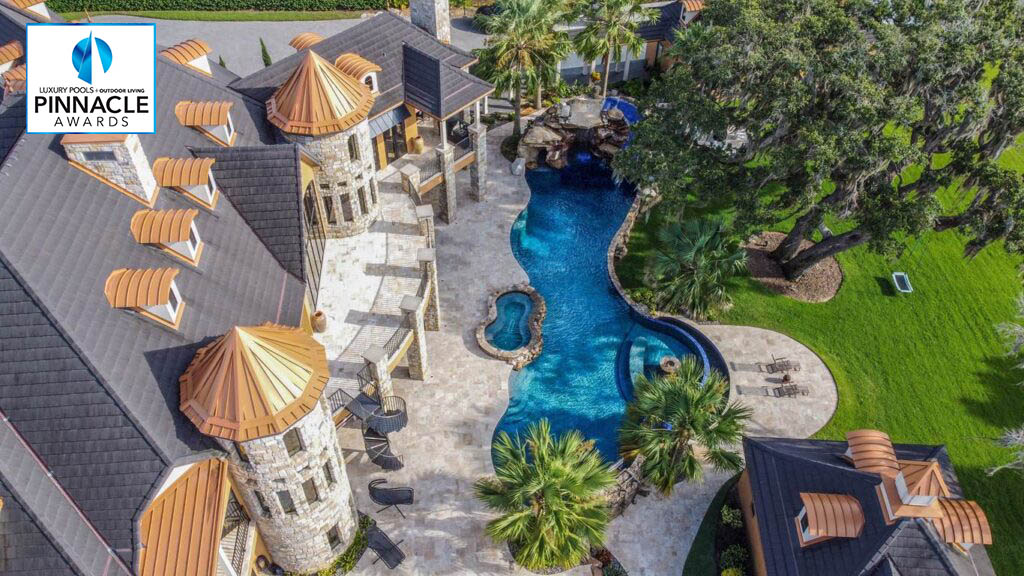 Abundant Amenities
Step into this exotic space and sit around the in-pool fire feature overlooking the infinity-edge spilling into the lake. This private residence also features a grotto waterfall with an exotic car showcase as a backdrop as well as a custom waterslide.
See this Project Here