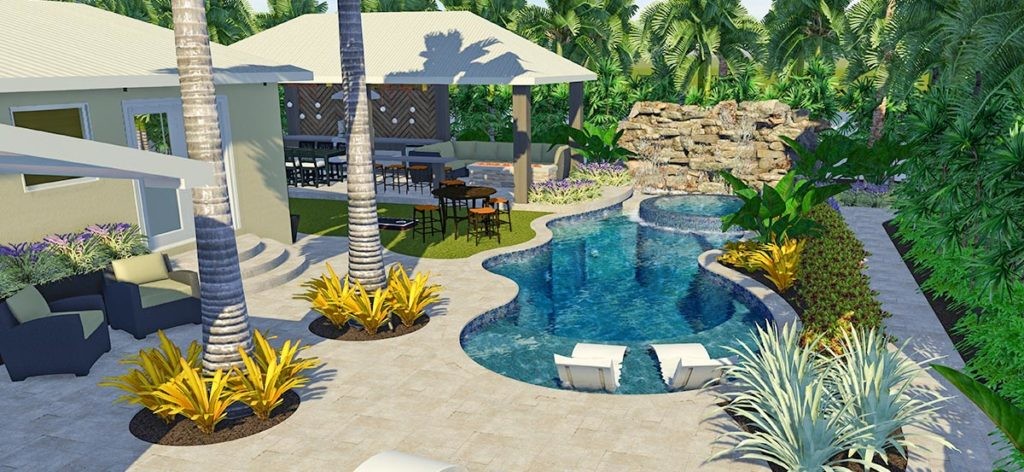 Have a question about Lucas Lagoons Design? No problem! Check out our responses to some of our frequently asked questions below!
Q: What is the difference between Lucas Lagoons & Lucas Lagoons Design?
A: To better serve our customers, community, and the world at large, we have decided to split our business into two separate, yet complementary entities. Because of this decision, we have both Lucas Lagoons and Lucas Lagoons Design. As you may have already guessed, Lucas Lagoons Design focuses on the design and consulting side of any project, completing the blueprints and engineering required to actually build and bring the vision to life. Meanwhile, Lucas Lagoons exists to do the heavy lifting, to take the blueprints and drawings and turn them into a reality!
Q: How does the process work?
A: First and foremost, you'll need to contact us so we can discuss your needs and the travel budget needed for our team to visit your site in person. Next, if you decided to move forward with the design contract, we will nail down the budget to determine what is possible, how long the design process will take, the price, and more. From there, we'll proceed to get some basic hand drawings done on-site to establish the direction of the design and help you begin to truly visualize it in your space. From there, we'll dive deep into more technical design work and the engineering required based on your needs, keeping you updated every step of the way.
Q: How much does it cost to have a project designed?
A: When it comes to designing, we'll talk with you first to configure a budget range. From there, we will calculate 10% of the expected budget, which will be what you pay for your design. So, let's say the expected budget to build your dream pool is between $400,000 and $500,000. In this instance, we would take the median budget price ($450,000) and calculate 10% for the cost of designing. When it comes to payment, 60% will be due upfront to start the design process and the remaining 40% being due upon approval of the final design.
Q: How long does it take to design a project?
A: Design-time will always depend on exactly how elaborate the home or property owner desires their custom pool to be. Fairly simple and straight forward designs can be completed in full in as little as three months. On the flipside, extravagant designs (such as those that requires hundreds of tons of stone) will require significantly more engineering and may require around six months to a year of design time to perfect. However, no matter the intricacy of the design, rest assured that our talented and passionate team of designers is up to the challenge and excited to bring the vision you have in your head to life!
Q: Can you refer or help choose a pool builder?
A: Absolutely! While we would love to be the ones who bring the design to life, we understand that this option is not a reality for everyone, such as those who live out of state or need their pools completed faster than our current schedule allows. In these instances, we can 100% help you find a pool builder given that such resources exist in your greater area.
Don't see your question above? No problem! Send us any questions or concerns you have and a member of our team will respond shortly!