Ross and Jake our designers recently took a trip to New Jersey, to visit a client to finalize design plans and kick-off construction. The client took them to a Yankees game, they had front row seats behind home plate. They also stopped by NYC for some inspiration and a little fun!
This lazy river pool will rest on the top of a mountain overlooking the city below. There are two infinity pools within the lazy river, floating around it will feel like you're falling off the infinity edge. Massive grotto with a fire, spa, dry lounge seating, and swim-in area from the lazy river. A large log style pavilion, to match the new log home, with a kitchen and fireplace.
Sit in the sunken fire lounge on the island with the lazy river wrapping around you while you take in the mountain top views!
Current Backyard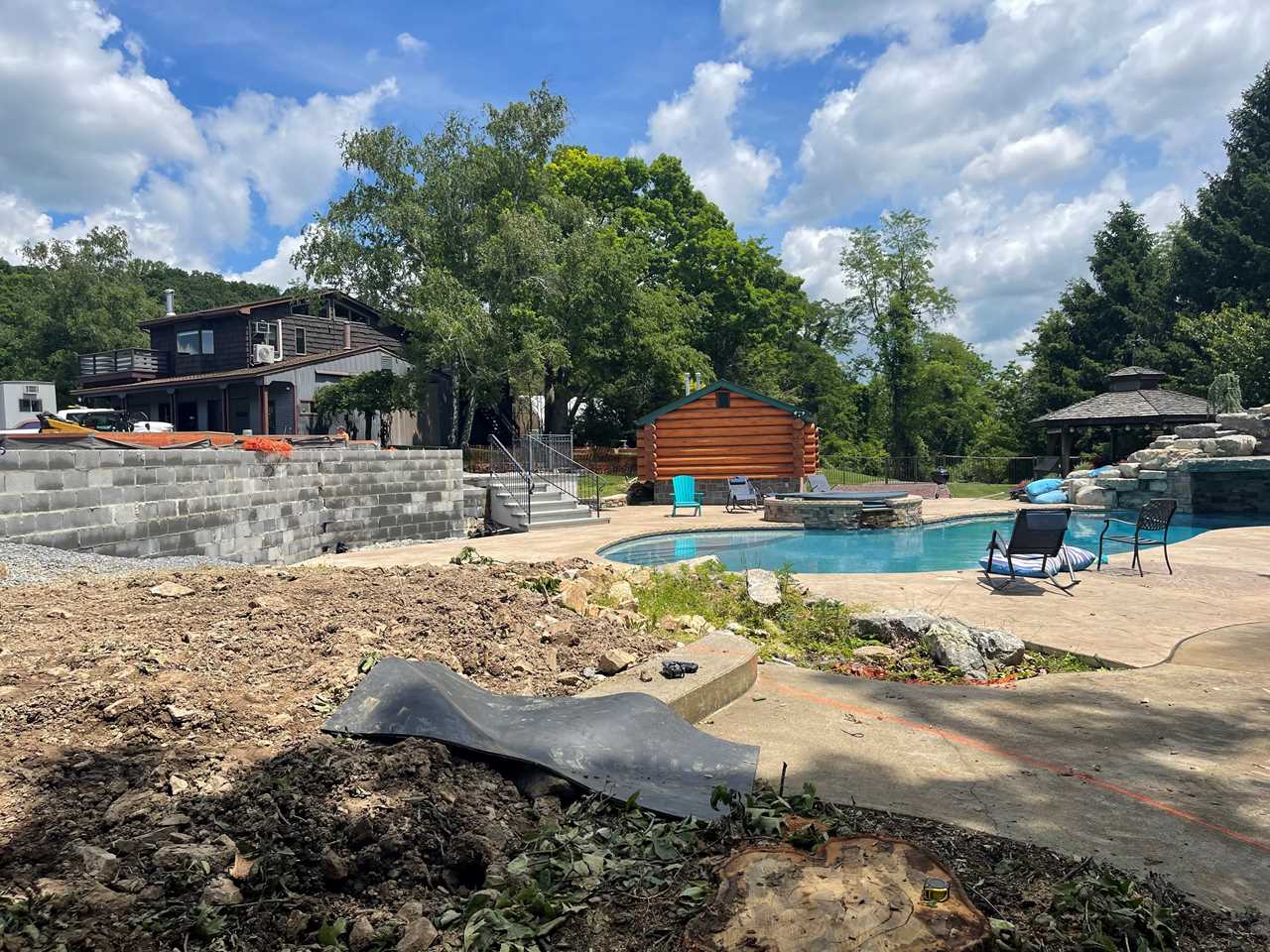 Design Concept Rendering
Photos from our Trip
With more than 50 design awards and a team of talented
pool builders
and designers with more than 100 years of experience combined, Lucas Lagoons is setting the bar high with their unique luxury pools and natural rock lagoons that have captured not only Florida but the world!